På tide med et eventyr i utlandet?
Finn din drømmejobb i utlandet med
Working Adventures
Våre mest populære stillinger i utlandet
Det som gjør oss fantastiske
Hvorfor velge Working Adventures?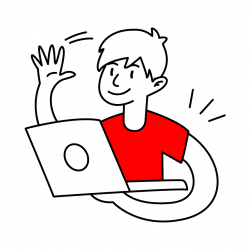 Det hyggeligste teamet som finnes
Hos Working Adventures, tror vi at å reise, er den beste måten å utvide horisonten på, gå ut av komfortsonen og se hva verden har å tilby. Teamet vårt er fullt av kunnskapsrike og vennlige eventyrere, som allerede har opplevd hvordan det er å bo i utlandet. Vi deler gjerne disse personlige erfaringene og tipsene med deg, slik at vi kan hjelpe deg på best mulig måte for at drømmen om en jobb i utlandet skal gå i oppfyllelse.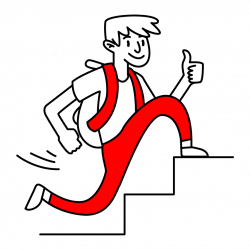 Hjelper deg hvert skritt på veien
Det å flytte til utlandet for å jobbe kan høres litt skummelt ut. Hos Working Adventures sørger vi for at du kan starte eventyret ditt uten bekymringer eller problemer. Fra starten av vil du ha en dedikert rådgiver, som vil veilede deg gjennom hele prosessen. Når du har begynt i den nye jobben, vil den samme rådgiveren være der for å sikre at du er glad og fornøyd. Du har selvfølgelig ikke bare valgt en jobb i utlandet, men en komplett opplevelse av et annet land, og vi ønsker å sørge for at du får en flott tid!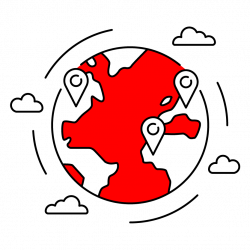 Drømmer du om å bo i en stor metropol? Eller kanskje du foretrekker en mindre by hvor du kan fordype deg i den lokale kulturen? Vi har et reisemål for alle! Mingle med lokalbefolkningen og opplev hvordan det er å være innfødt mens du bor, spiser, drikker og jobber som en lokal på ditt nye sted. Working Adventures, gir deg gode muligheter til å dra til byer som Lisboa, Barcelona, ​​Dublin, Porto, Sofia og Athen for å få ditt livs eventyr! Det er ingen bedre måte å få et «Working Adventure», enn å kaste deg ut i en ny spennende livsstil. Hva venter du på?
Hva kandidatene sier om oss
Omtaler fra våre eventyrere
An amazing Company who helped me to find my dream job. I experienced a professional process with kind and friendly interactions. I was struggling to find the perfect job for me due to studies online but Working Adventures made it possible that I can follow my dreams. I will recommend Working Adventures 100% to everyone!
I had a great experience with working adventures in finding a job in Greece! They contacted me within 1 day and were super helpful in helping me find something to fit my needs. They listened to my requests and I never felt any pressure to make a choice and everything was handled professionally.
Professional, very friendly and supportive! I got a quick response and help was always provided whenever I needed some. Everything worked out pretty well for me and I can only strongly recommend Working Adventures if you ever find yourself looking for a job in another country!
It was a true pleasure and very refreshing to speak with a person from Working Adventures. She was kind, polite and honest about my abilities in regards to the job position I applied for. She helped me in my search and advised me for another opportunity, which turned out to be what I needed. Through Working Adventures I made the first step towards my own abroad adventure.
Everything worked out for me, my adventure starts next month. I only can recommend it to everyone who wants to step out of his/her box in order to make and live the best version of yourself. Hopefully with the help of Working Adventures.
Couldn't have had a better experience. Strongly recommend. My cv was provided to the foreign company, I had a video interview and and got the job. I've gotten very friendly support from Working Adventures, thank you very much!
It was all arranged very quickly. I was supported by Working Adventures throughout the whole process! It was the best experience I had! Always open for questions! Quick responses! Very professional and seems truly interested and excited for you. 10/10 recommended to anyone looking for an international adventure!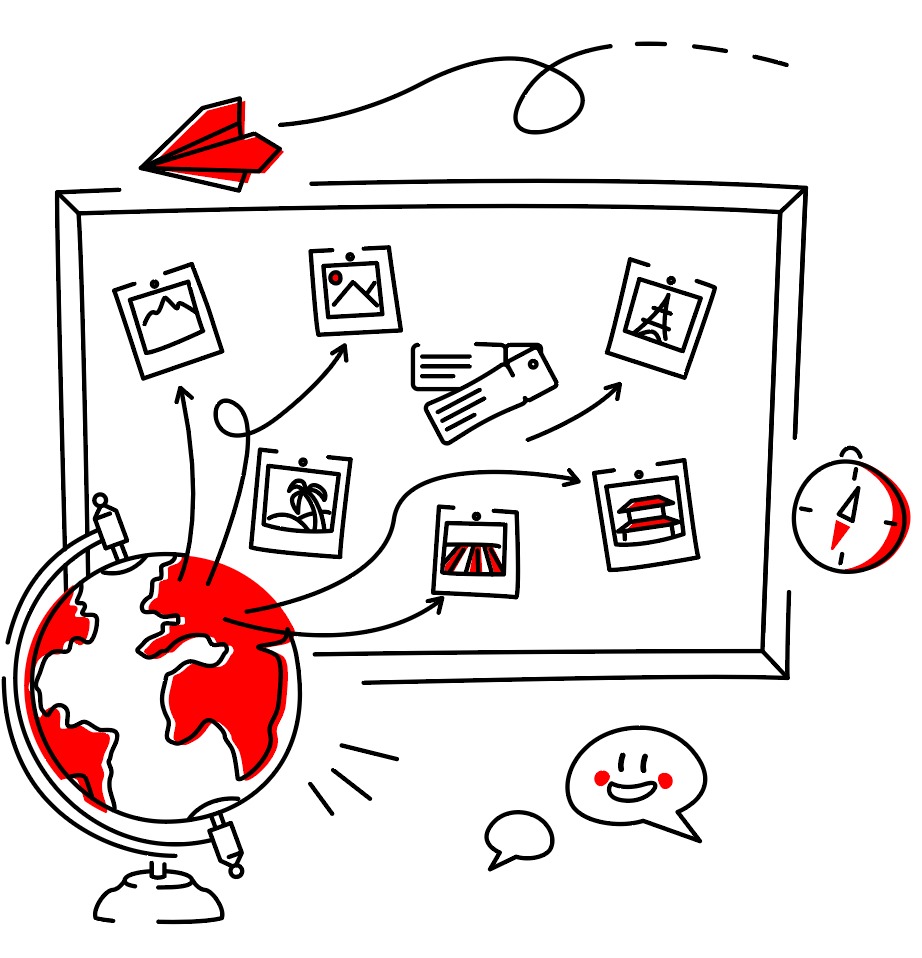 Er du klar for et eventyr?
Er du klar for et jobbeventyr? Drømmer du om å utforske nye byer og oppdage nye kulturer? Er du klar for det neste steget i karrieren, i et av de største selskapene i verden? Da er Working Adventures her for at disse drømmene skal bli til virkelighet!
Ved hjelp av Working Adventures, får du den utrolige muligheten til å skape uforglemmelige minner i Europas mest pulserende byer, samtidig som du tjener penger og får både jobberfaring og kulturelle opplevelser. Det å jobbe i utlandet er bra for bankkontoen, karrieren og selvfølgelig for deg selv!
På tide med et eventyr? Start drømmejobben i utlandet med Working Adventures!